Digimon Letopisi, ili na japanskom Digimon Chronicle (デジモンクロニクル Didžimon Hronikl) je treća manga sezona digimona nastala 2004. godine. U njoj izabrana deca imaju novi Digistor 3 (Digivice Pendulum X). Lista ovih digimon stripova je ovde: Lista stripova Digimon Letopisi
Digimon Likovi
Edit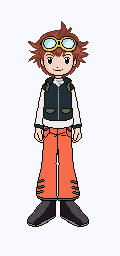 Kouta
Doumoto
(堂本太
Doumoto Kouta
) njegov digimon partner je
Dorumon
(ドルモン
Dorumon
) Dorumon je digimon početnik, i njegov sveži mod je
Dodomon
(ドドモン
Dodomon
), trenirani mod je
Dorimon
(ドリモン
Dorimon
), šampionski mod je
Dorugamon
(ドルガモン
Dorugamon
), ultimativni mod je
DoruGrejmon
(ドルグレモン
DoruGreymon
), i mega mod je
DoruGoramon
(ドルゴラモン
DoruGhoramon
). Nema podataka o Koutovim roditeljima.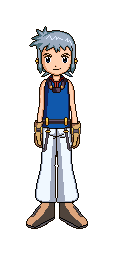 Juđi Muša (武者雄二 Musha Yuuji ) njegov partner digimon je Rjudamon (リュウダモン Ryudamon) Rjudamon je digimon početnik, i njegov sveži mod je Fufumon (フフモン Fufumon), trenirani mod je Kjokjomon (キョキョモン Kyokyomon), šampionski mod je GinRjumon (ギンリュウモン GinRyuumon), ultimativni mod je HišaRjumon (ヒシャリュウモン HishaRyuumon), i mega mod je OuRjumon (オウリュウモン OuRyuumon). Nema podataka o Juđijevim roditeljima, ali ima podataka o Juđijevom bratu Šinđi Muša (武者真司 Musha Shinji ).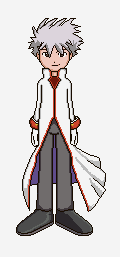 Šinđi Muša (武者真司 Musha Shinji ) Njegov partner je OmegamonIks (オメガモンX OmegamonX) koji se dobija DNK evolucijom VorGrejmona i MetalGarurumona. Govori se da je on partner sa Rojalnim Vitezovima. Kouta mu je najveći rival. Šinđi je zao i udružuje se sa zlim digimonima. Nema podataka o Šinđijevim roditeljma, ali ima podataka o Šinđijevom bratu Juđi Muša (武者雄二 Musha Yuuji ).
Specijalni Stripovi
Edit
Manga






Digimon 'ajmo | Digimon V-Krotitelj 01 | Digimon Letopisi | Digimon D-Sajber | Digimon Sledeći | Digimon Ukršteni Ratovi | Digimon Svet
Ad blocker interference detected!
Wikia is a free-to-use site that makes money from advertising. We have a modified experience for viewers using ad blockers

Wikia is not accessible if you've made further modifications. Remove the custom ad blocker rule(s) and the page will load as expected.